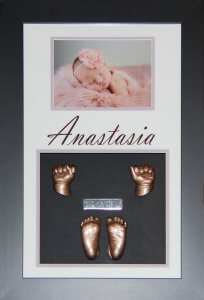 At Memory Lane Impressions we previously could only offer cut out names in our name frame range but have since found a solution to that hurdle.
We are please to announce that we now can offer cursive lettering in Chrome, Gold, Gloss Black or Rose Gold.
As you can see above, it really adds the "WOW" factor to a frame!
#wowfactor #newproductoption #weliketobedifferent #rosegold #chrome #gold #black #sabrands #southaustralia #handsandfeetimpressions